Commonly known for its affordable smartphones, Chinese company, Xiaomi, has also long been producing various essential and good quality home and lifestyle products. From robot vacuum cleaners, bedsheets, or even to an electric scooter, if you need something (or maybe even if you don't), Xiaomi probably has it.
Last year, they were able to release the portable MIJIA Juicer through crowdfunding. The MIJIA Juicer is a portable, battery-powered, 4-speed blender designed to make smoothies on-the-go. Following suit with other Xiaomi products, the MIJIA Juicer comes with an affordable retail price of US$ 14.
The successful campaign led the company to, yet again, turn to crowdfunding to release a new and improved juicer, the Zhenmi Wireless Vacuum Portable Juicer.

This time around, Xiaomi not only made the juicer more attractive in terms of looks but has also added new tech to make it more efficient. The Zhenmi Wireless Vacuum Portable juicer now has a built-in, 4-leaf stainless steel blade with eccentric spoiler technology. Simply put, this means that the whipping force has been greatly increased so you won't have to shake the bottle while blending, unlike the previous model. The company even says that it's now strong enough to break ice cubes.
If you're in a hurry, the Zhenmi also has a quick juice function that takes less than 30 seconds to completely squeeze out the juice from fruits.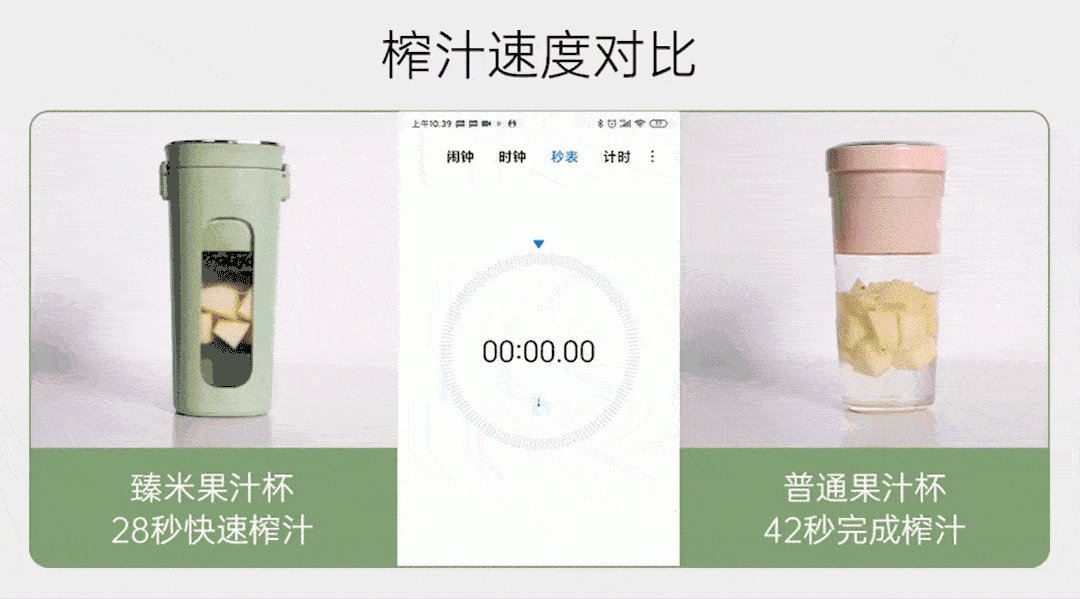 Xiaomi also added a new vacuum function to the Zhenmi which is used to keep fruits or juice fresh for up to four hours. With a push of a button, the vacuum is activated and seals the container in 15 seconds to prevent the fruit residue from oxidizing.
Charging the juicer's 2400mAh battery will take about two hours using the supplied magnetic charger, a power bank, or even through a car charger. On a full battery, the juicer claims to produce as much as 25 cups.
Xiaomi also has the safety of its customers in mind with some added protection features. For example, there is an automatic stop function for the blender should the device experience a 30-degree tilt to avoid possible malfunctions. It will also power off the device if doesn't detect the blade or if it's connected incorrectly. Additionally, it's also fully drip- and leak-proof.
While limited, the juicer does come in two attractive colors: Light Green and Cherry Pink. It's composed of two parts — the blender and the drinking cup — which are made from environment-friendly, food-grade PC and ABS material. Xiaomi says that the innovative oval body, paired with its construction materials, will provide a firm grip for the device.
The Zhenmi Wireless Vacuum Portable Juicer is expected to start shipping in China by April 19 with resellers hopefully following soon after. It's also being produced through crowdfunding with a price of CNY 199 (approx. PhP 1,430 or US$ 28). Upon commercial release, the price will increase to CNY 239 (approx. PhP 1,714 or US$ 34).